Our booth at the Metuchen Fair in October.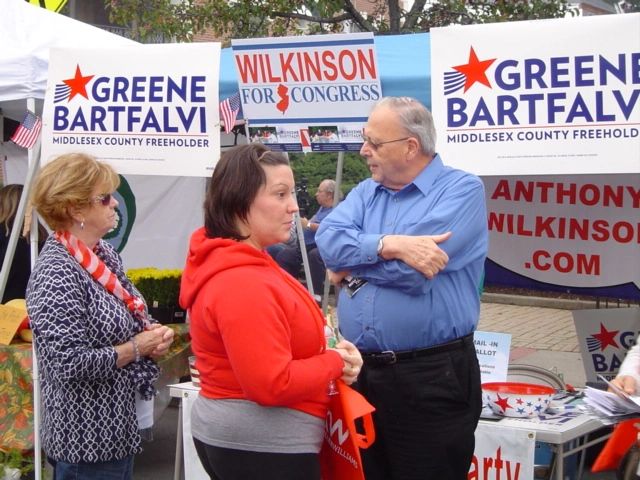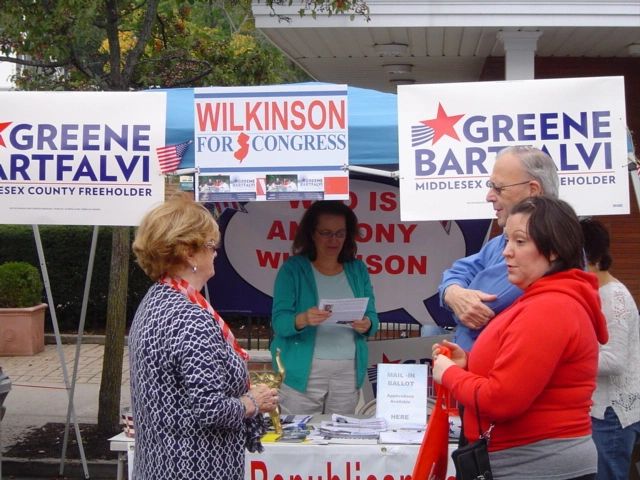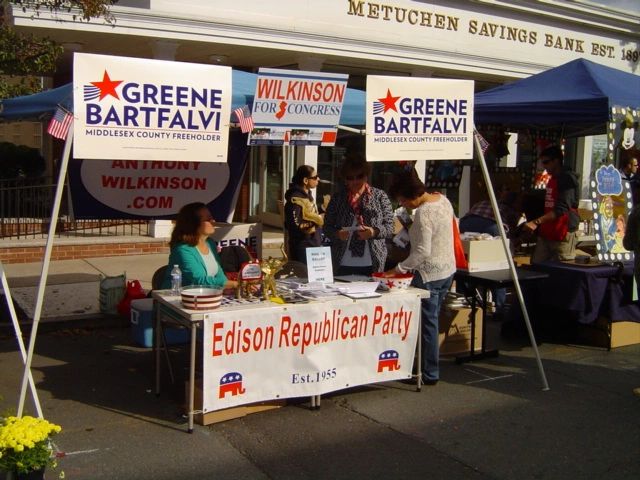 Edison Committee Executive Board 2016 - 2018

First row are Janet Brown - Recording Secretary &
Paul Bravo - Treasurer.

Second row from left are Bob Oras - Vice Chairman,
Bernard Toscano - 2nd Vice Chairman, Brian Kolendriski - Sergeant-At-Arms, Sylvia Engel - Chairman &
Bonnie Thomas - Corresponding Secretary.
Not shown: Ray Koperwhats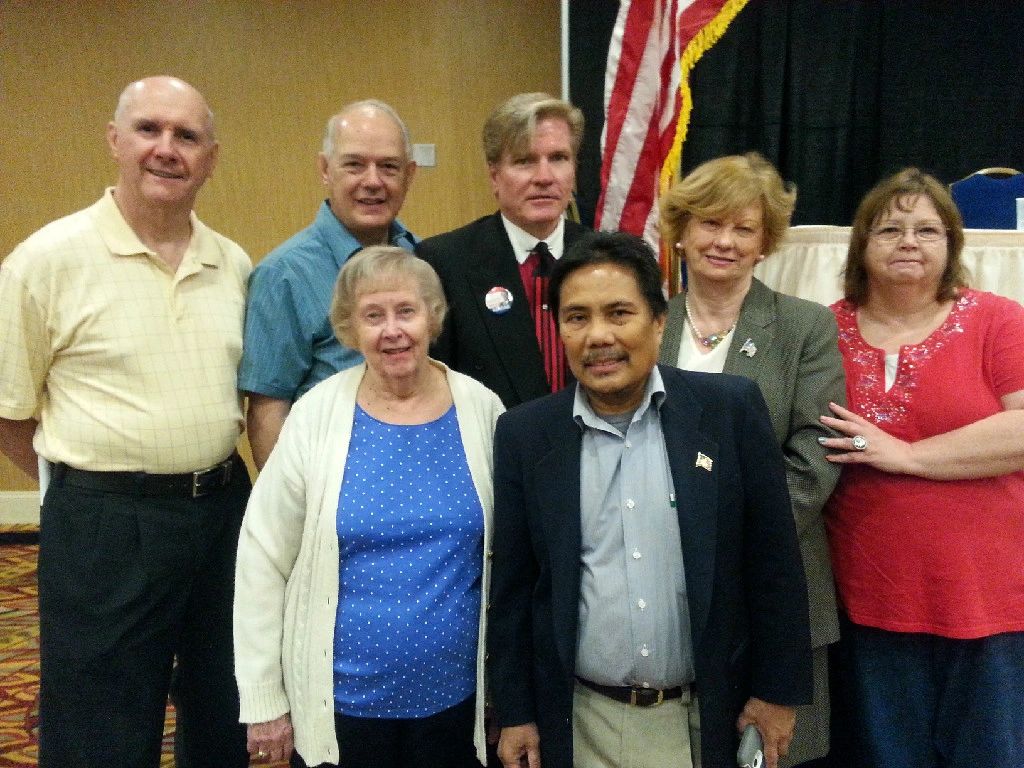 Below are Bill Kristol (Owner & Editor of the Weekly Standard), So. Plainfield Chairwoman April Bengivenga & Edison Chairwoman Sylvia Engel at An Evening With Bill Kristol in Toms River.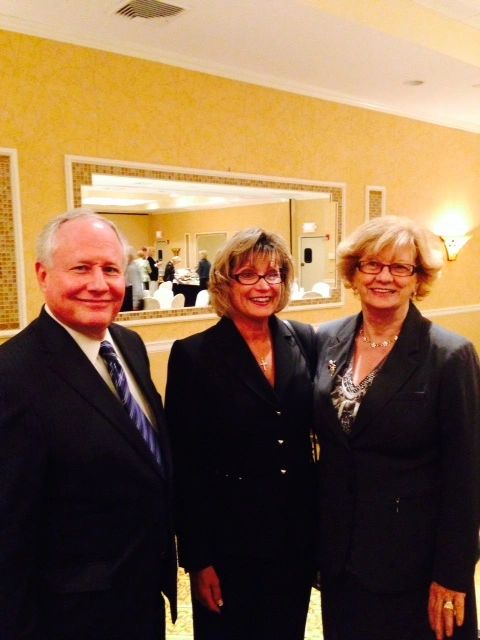 Bill Kristol & South River Chairwoman Donna Farren.

MEMORIAL DAY 2014

"It was a great parade in Edison on Memorial Day weekend. It was a wonderful tribute to our men and women in the military serving at home and abroad. It was also a day to honor our veterans deceased and living."
Sylvia Engel, ERC Chairwoman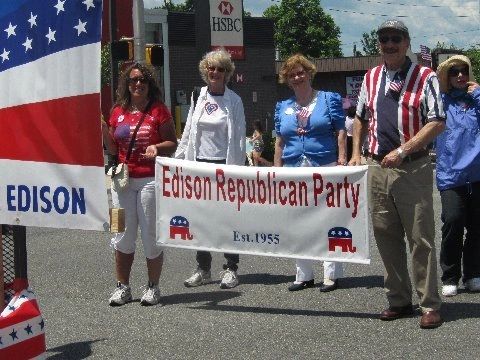 Above we have Gwynne Kesselman, Lois Wolke, Sylvia Engel & Fred Wolke.


Fred Wolke graduated from US Merchant Marine Academy in 1961. Commissioned as an Ensign in USNR. Served in the USNR from 1961 -1983 and Honorably discharged as
Lt. Commander.
Also received USCG license 3rd Officer in US Merchant Marine. Served 2 years in the American Merchant Marine as a 3rd Mate 1961 - 1963 sailing on US flag tankers

"For every moment of Peace, Liberty, Freedom and Greatness we enjoy, we have someone who has worn the uniform of the Army, Air Force, Coast Guard, Navy and Marines to thank".


Below are Robert Engel, Sr. USMC, 1950 - 1954.
Bob served in the Korean War in artillery as a forward observer.
Later, Bob was Sergeant in the USMC Guard Unit at the Portsmouth, New Hampshire Naval Prison and Retraining Command.

and

Dr. Bob Maurer, US Navy 1953-1958 Korean War Veteran.
He served as a Line Officer on three ships in the Pacific, Atlantic and Mediterranean.
USS Bryce (AD-36, USS Aucilla (AO-56) & USS Pillsbury (DER-133)

Honorably discharged in February 1958 as Executive Officer of a Destroyer Escort with the rank of Lieutenant.

Also in the parade but is not shown was:

Bob Brown, US Navy 1949-1953. USS Monterey (CVL26) this was the same ship that President Gerald Ford served on during his service to his country. Bob was also in disbursing in Washington, D.C.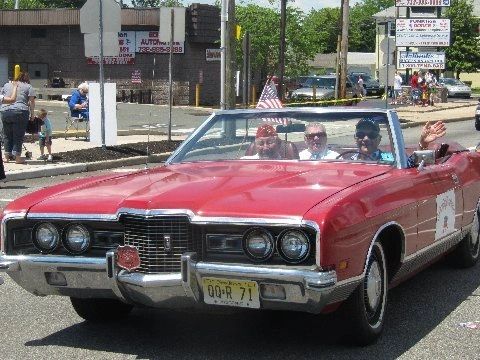 That's Gerald Leonard in the back seat waving our flag, Gerald was in the US Navy. He retired in 1968 as a Chief Radioman. Served on a Heavy Cruiser, Destroyer Escort (an anti-Submarineship, an APA (Carried US Marines to wherever they were needed and they were also stationed on the ship).

He was also one of the first 10 members assigned to the USS Raleigh LPD-1, (Landing Platform Dock-the first of it's kind), which carried Marines & helicopters as well as the Navy crew.

His shore duties consisted of London, England (on an Admiral's Staff) & Banbury, England (in a combined unit on an RAF station).
Also, in Livorno, Italy (a Port City) with the Military Sea Transport
Service (MSTS) which transported Military Personnel & Military Cargo.




Below are Sylvia Engel, Bonnie Thomas and Theresa Ward at this year's 2014 Ronald Reagan Day sponsored by the Middlesex County Republican Women's Club.
Below At the Colonial Diner in East Brunswick-6/1/13
Below we have Sue Tisiker & Sylvia Engel at Governor Christie's Gala night in New Brunswick.
BELOW: The Edison Delegation at the 2012 MCRO Christmas Party.
The Royal Albert Hall in Edison hosted the event again this year.
Below are Bonnie, Kim Guadagno, Sandra & Sylvia
Below are April Bengivenga, Sue Tisiker, Lucille Panos & Sylvia Engel
Kim Guadagno & Paul Bravo.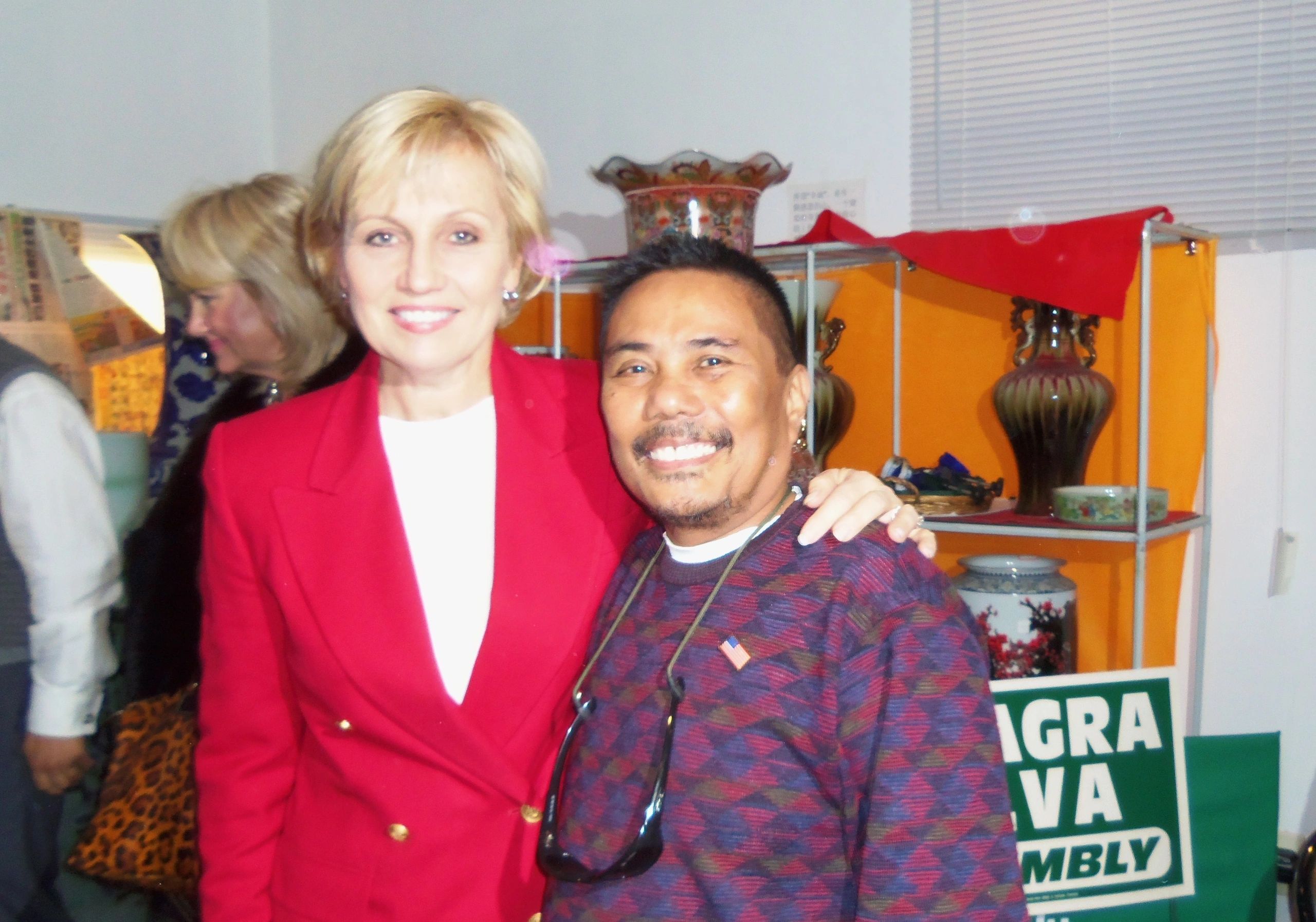 Gwynne Kesselman and Sylvia Engel at Governor Christie's Town Hall 'packed to capacity' meeting in South Plainfield on April 12, 2012.